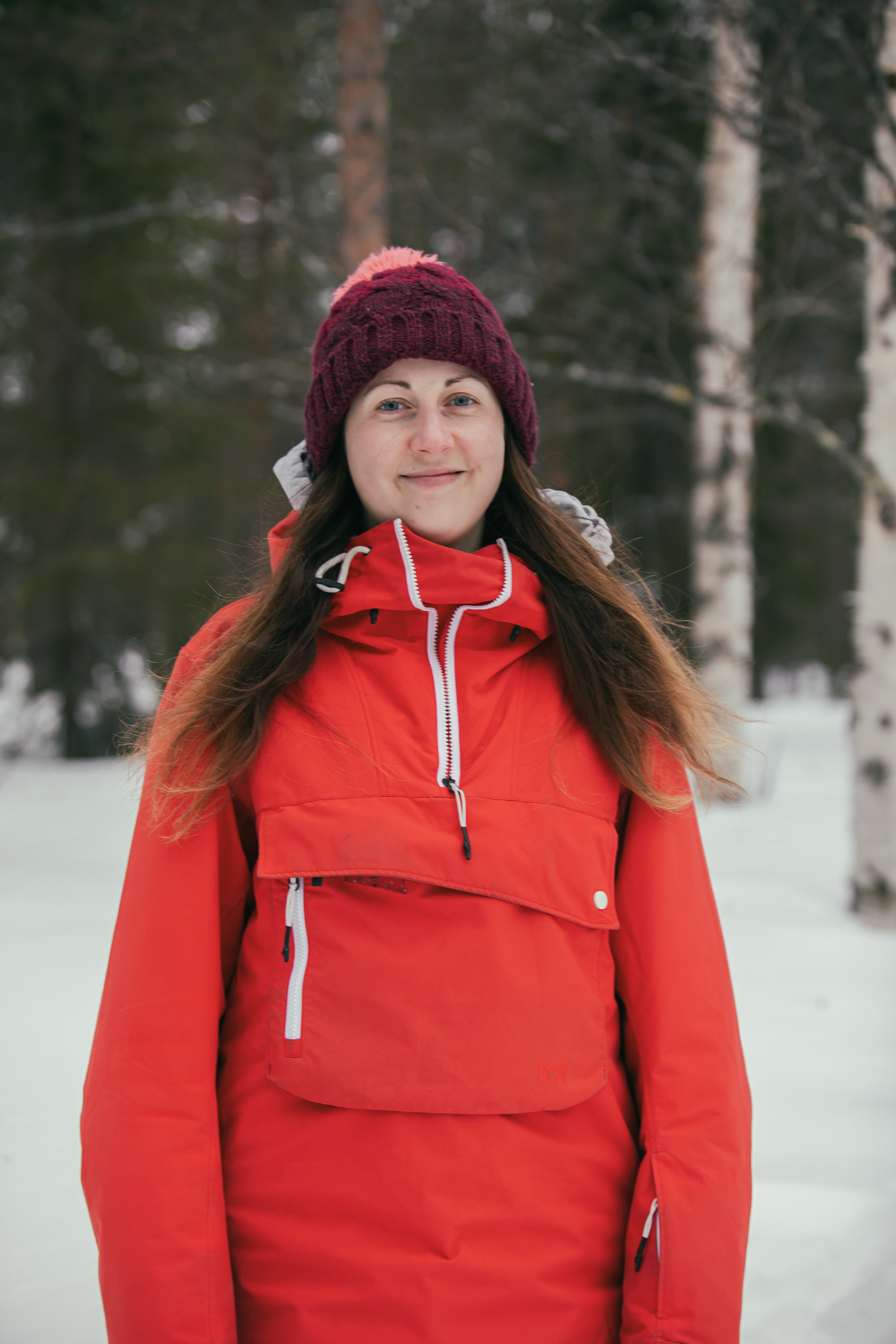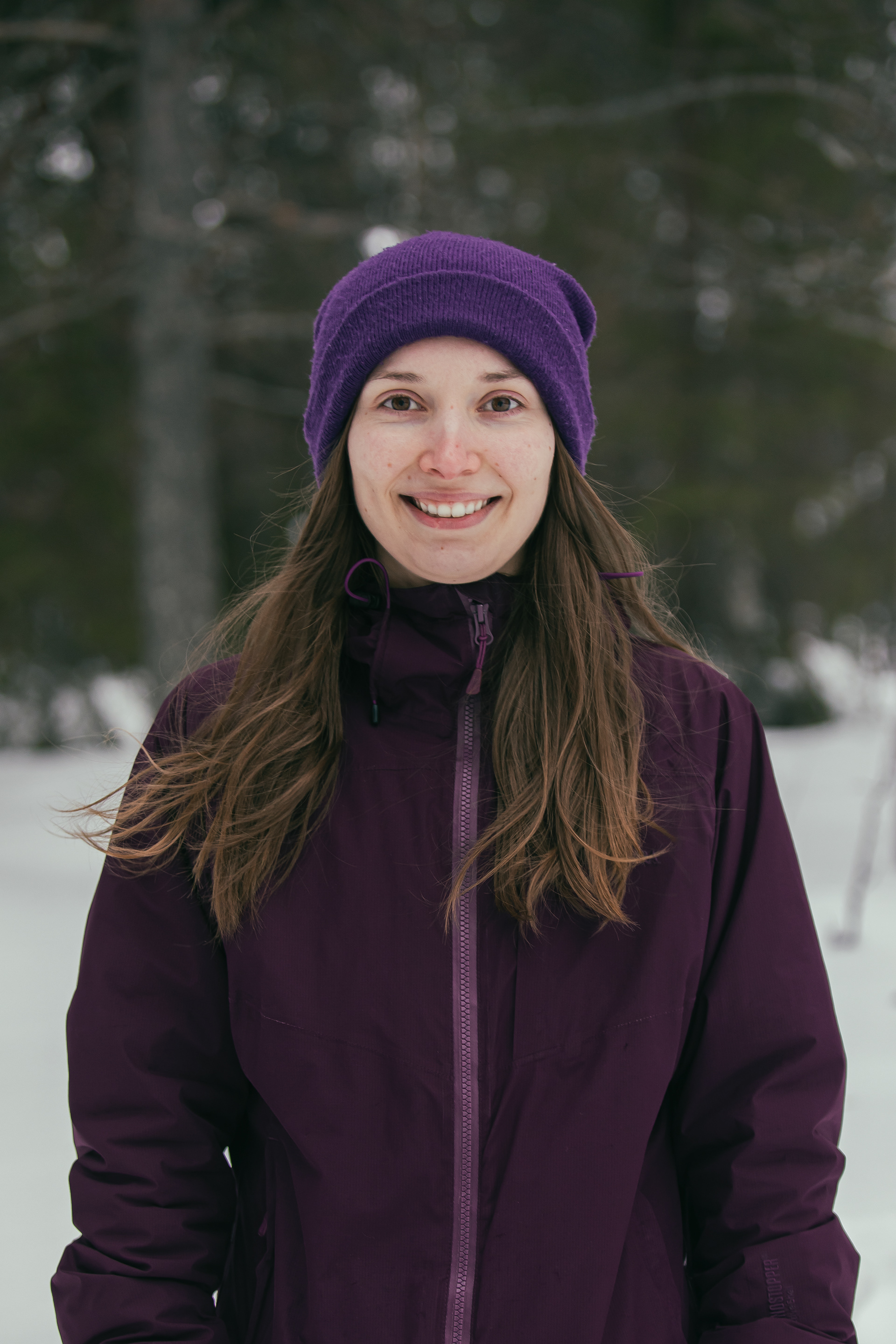 We are Get Lost Adventures, and in our team, we have Raina and Marianne. We offer a variety of adventurous experiences like bikepacking trips and workshops, outdoor climbing experiences and Skin-based skiing trips in winter. We are based in Helsinki and Ylläs but trip locations vary depending on the activity.
We want to get people moving, find the beauty of their surroundings, re-connect with nature and gain confidence in themselves through learning new skills. Sustainability is one of our core values, so we want to teach people ways to move around and travel using their own natural energy. Especially in these times when travelling is restricted people have the need to seek new experiences and adventures. We believe that now is the perfect opportunity to get to know your surroundings and what a better way to do it than by bike, climbing or a pair of skis. We believe that once people are more connected to nature, they will feel an urge to protect it.
What makes us different is that we don't just focus on one time experience but rather want to create an educational starting point. We want to promote the agency of our customers to plan their own future trips and create their own personal meaningful experiences. We offer guiding, support and education allowing them to do that.
​​​​​​​
Get Lost Adventures won the title "JA Enterprise of the year 2021" in the Finnish Uskalla Yrittää - finals.
A statement from the Judges in Finnish:
"Yritys vakuutti tuomariston innovatiivisella lähestymisellään omaan alaansa sekä uudenlaisella asiakaslähtöisemmällä otteella, jossa korostui asiakkaasta huolehtimisen lisäksi myös asiakkaan valmentaminen; asiakkaan omien taitojen kehittäminen. Yrityksessä näkyy selkeys: yritykseltä löytyy selvä visio ja keinot vision saavuttamiseksi, tiimi yrityksen takana on hyvä ja heillä on selkeät roolitukset. Yritys on ottanut huomioon yhteiskunnan vallitsevan tilanteen pandemian osalta ja vastaa myös ajan trendeihin: hyvinvointiin, kestävään kehitykseen ja kotimaan matkailuun."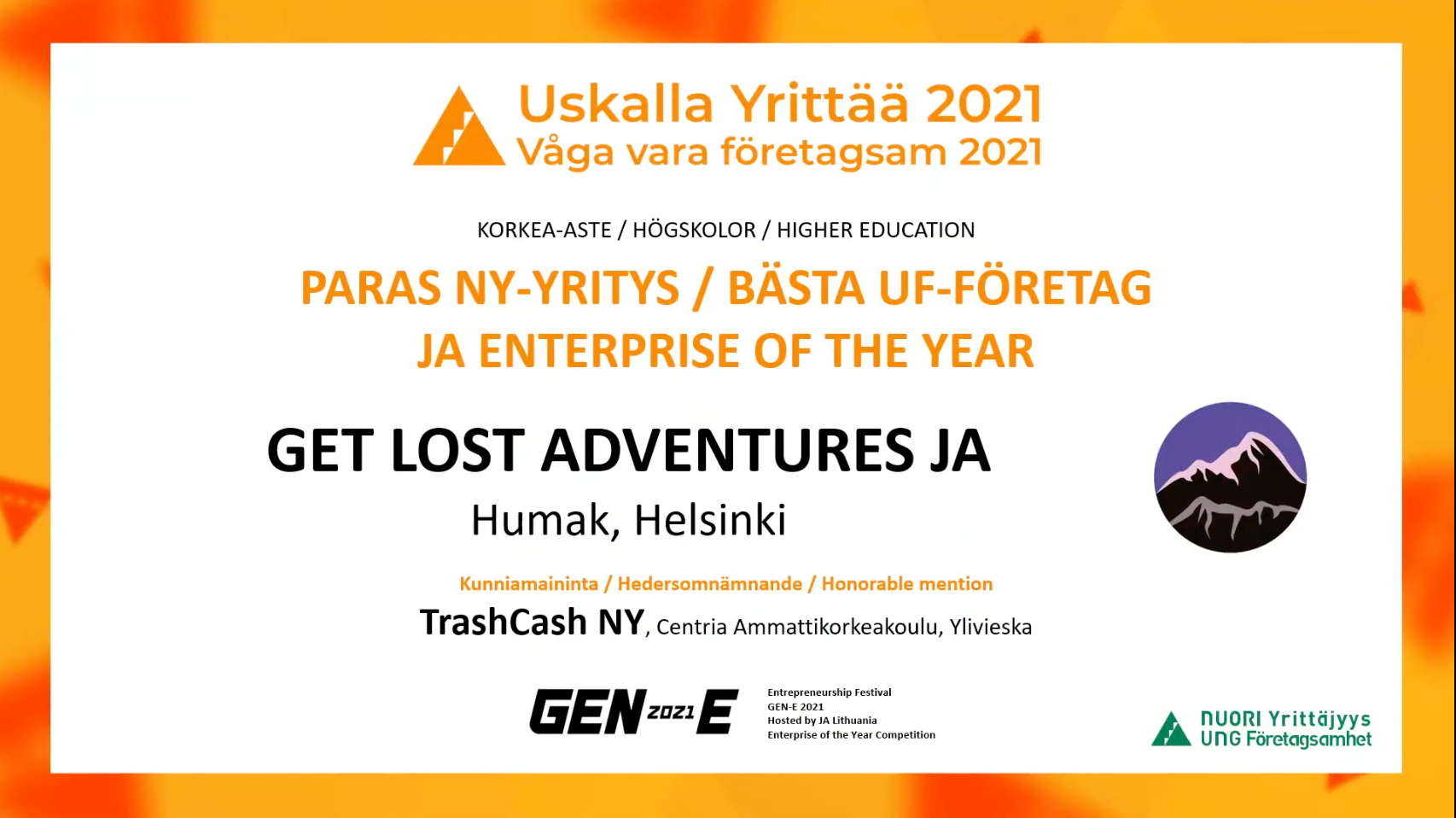 You can read more about us from our personal websites: